About the Wheel of Choice Plus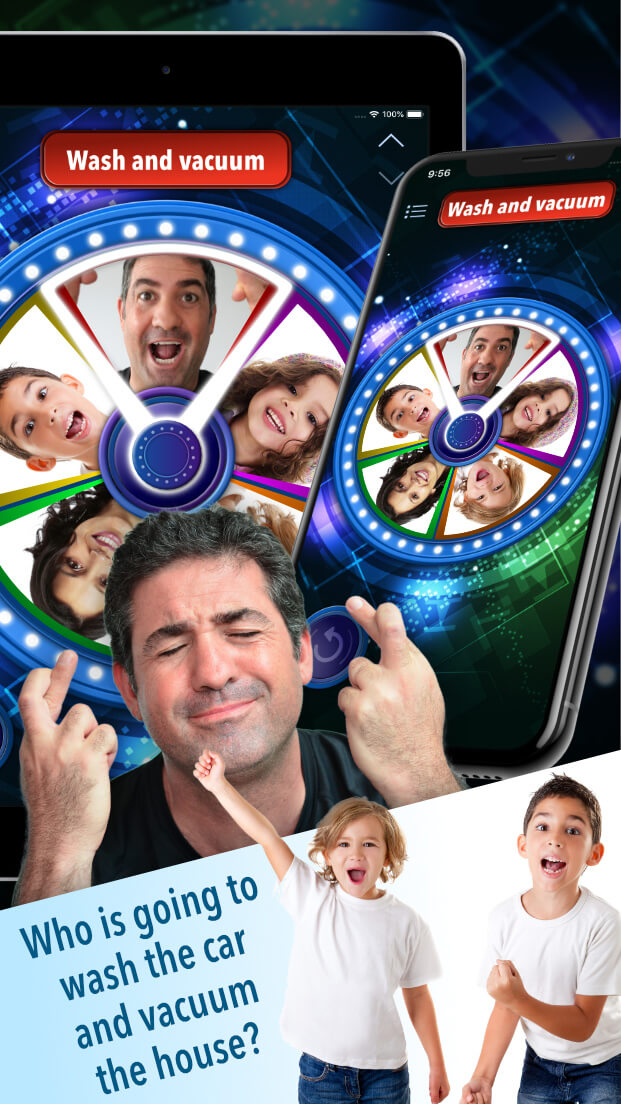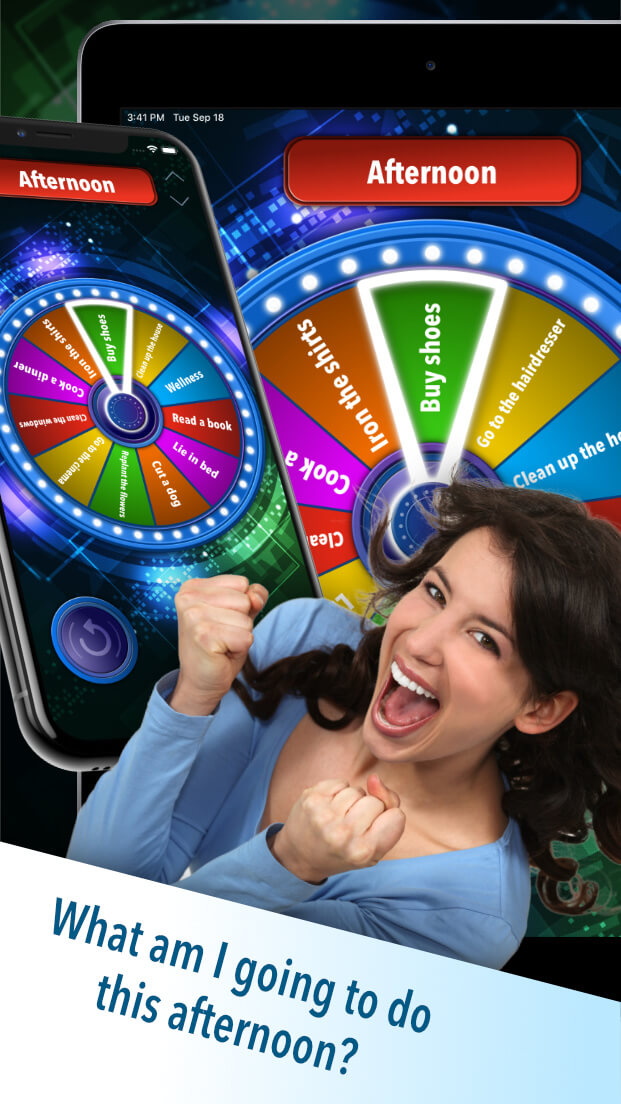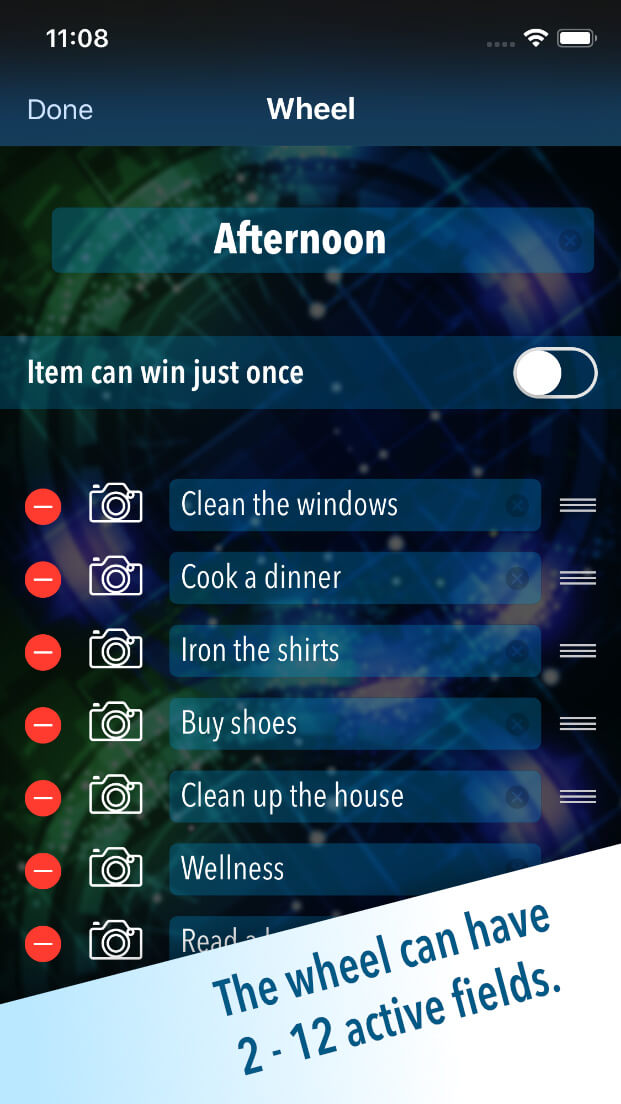 Highlights
The wheel enables you to choose 2 - 12 active fields where you can insert any desired text or a photo from camera.

The wheel can have two modes - the field may fall repeatedly in one game OR the field may only fall once in one game.

Multiple wheels are available now.

Easy to use - swipe the wheel to spin the wheel.